We are coming back, with the 7th edition of Mariborska praln'ca, which will again happen in Festivalna dvorana Lent and with pre and after-party. 21 hours of a party in three locations awaits us. Most washing experience will happen on February 25th, 2023 in Styria's capital city – Maribor.
We invited some of the great names of Industrial Techno, Hardtechno, Hardcore, and Hardstyle, and most of them will perform in Slovenia for the first time. On the main stage of dvorana Lent, we will be dancing to the best tracks provided by the Hungarian twin duo DFFI. They are very much obsessed with electronic music. The second artist comes from the warm and windy country of Portugal, Hardtechno/Schranz DJ and producer, who hears by the name of EL'FIGO. And we expect nothing else as raw and firm performance. From Germany, straight to Slovenia, comes PASCAL FEUCHTHOFEN to give you the finest Techno beats.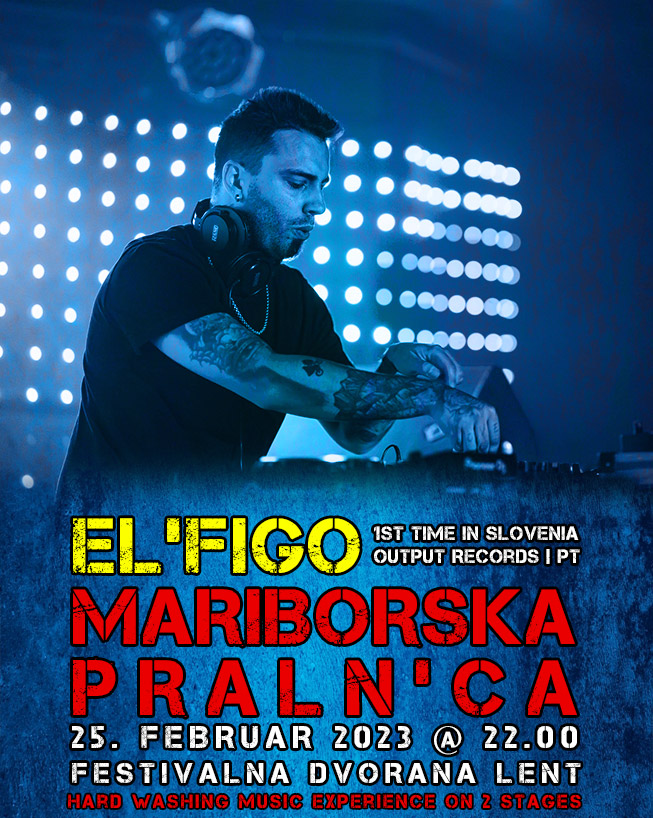 We always want to provide you with something new and fresh, like we did last time, with the first-ever versus performance by Frank Kvitta and Viper XXL, and that is what we did also this time. FoS residents GIGI, MAJKL M aka MJKLM, and PLAZ will join forces under the name FØS DESTRØÝERS, to finish this crazy night with a bang on 4 players and 3 mixers. For sure this is something you do not want to miss and want to witness what they have in store for you. And as the last artist comes PETER B, with powerful oldies-goldies music from vinyl, to make an awesome intro to the party.
In the second stage, we go hard as it gets, with Hardstyle and Hardcore music. And for that opportunity, we invited, for the first time, straight from Spain, UNICORN ON KETAMINE. The main man of PI PI PI sounds, to provide the hardest set of the night. For the finest Hardstyle beats will be taken care of by Hungarian artist SIDERUNNERS and FoS resident PEKYX. This time, PAYMON is going a bit further with his performance, as he is bringing Fusion reactor to the stage, to give you the show you won't forget. Do not miss this. Another German is coming to Tekk the dancefloor out, the one and only ROTZBENGEL. And last, with him we will enjoy romantic Hardcore beats, HYPERSTATE.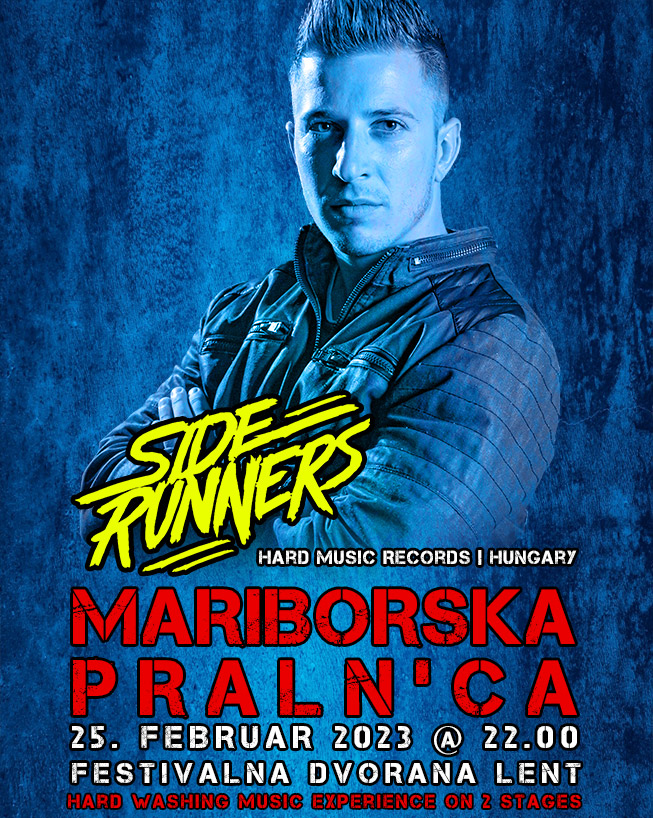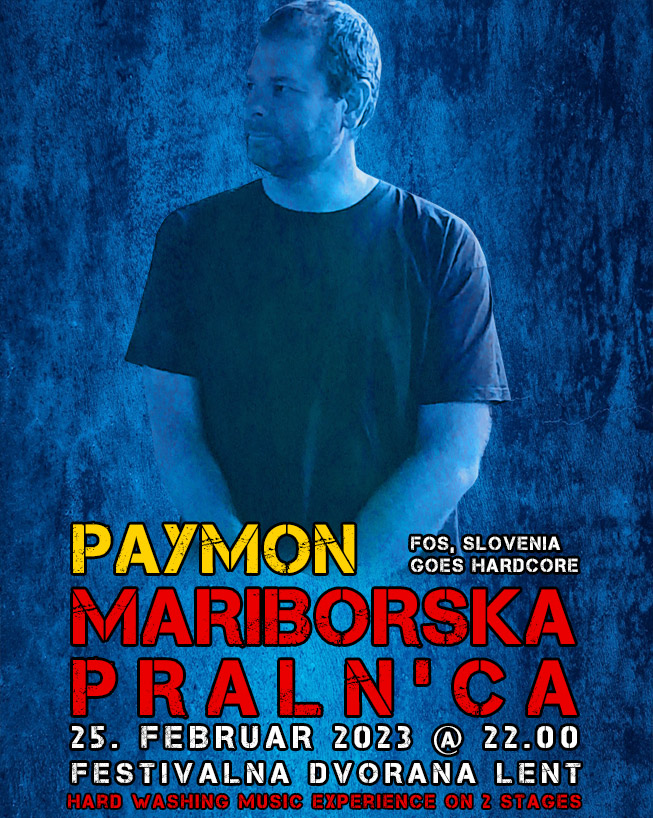 As it is in our habit, we can not make a party without an after-party. And with this opportunity, we bring some local guys to the stand. TED RASLOW with a 3-hour Hardtechno session and THE FROG with a 3-hour Techno session. Followed by, last year's DJ contest winner DUNYA and one of this year's contest winners, ØSCURA. Providing you 9 hours of after-hours.
But, this is not all, as we also need to meet before everything starts. Also this time in Eksperiment bar, with a beginning at 6 pm, and with a new format. As this will happen on two stages. On the first, we will dance to Techno beats by local Span organization and their residents, D-PITCH & IVANA LUGA. In the second stage, two DJ contest winners will join us, MIHA PLEJ and ØMNIUS.
What more can you ask for than this, finest 21 hours party in Maribor. You can buy a ticket on the link HERE or read more about the event HERE. We offer regular presale tickets for the price of 21€, but if you want to experience the party somehow differently, then VIP tickets are for you. You can choose from two options, a VIP package that includes a table for 4 and a boat or a VIP individual, for one person. But we must warn you, VIP tickets are in limited number. So be quick to grab yours.
For any additional information we are here for you, just write us at our e-mail factory.of.sounds@gmail.com and we will help you in any way possible.